Zeil
Beiträge zum Thema Zeil, Innenstadt.
Dem Weihnachtsmarkt Frankfurt Innenstadt kann ich ja nicht allzuviel abgewinnen. Aber hinter den Ständen offenbart sich so manches Abseitiges.
By Stefan Beck on 17. Dec. 2007, 13:00
Your own private public phone booth, squeezed inbetween the cabins of the christmas market and the subway entrance on Zeil shopping street.
By Stefan Beck on 02. Dec. 2006, 12:13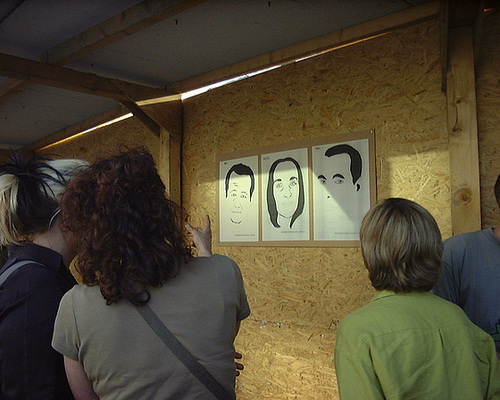 A walking course organised by artist Cornelia Heier visiting selected installations by her in public city space of Frankfurt - all around Zeil shopping street, 13.5. 2002
By Stefan Beck on 21. May. 2002, 16:23